Conversion is one of the main indicators that reflect your website's effectiveness. Neither traffic nor website search ranking can directly show the number of people that bought your products or ordered specific services. When you neglect this characteristic and don't optimize it, this will harm your growth. In the long run, your profit and competitiveness may significantly suffer.
Today we won't confine ourselves to a brief overview of conversion optimization methods. Instead, let's discuss this question in detail to clarify what impacts conversion rates, how to analyze web resources, and what agency you should hire for conversion rate optimization (CRO).
What Is Conversion And Website Conversion Rate?
A conversion rate is the proportion of people who completed the target action. For example, bought a product, subscribe to a newsletter, ordered services, and more. It's measured in percentages.
The conversion itself is any action that nudges potential buyers into completing the target action.
If out of 500 website visitors, only 25 placed an order, the conversion rate is 25/500 = 0.05 or 5%. Note that you can calculate conversion for each stage of the sales funnel.
Traffic and search ranking also matter, but, to some extent, these are vanity metrics. They fuel the ego of marketers and SEO specialists because the website is popular and has an excellent rating. Nevertheless, this only means that the content is optimized for search algorithms and attracts users. You won't necessarily manage to convert the high traffic into new customers.
Simple math. Which of the 2 options you would choose:
5000 visitors/week that bring $2000;
2000 visitors/week that bring $3000;
This doesn't mean that you shouldn't grow traffic or promote your web resource to TOP 10. Still, as a business owner, you must focus on conversion rates. For this purpose, you will need to use supplementary services (to analyze the statistics), develop a CRO strategy, or order if from an agency.
How Does Conversion Optimization Benefit Website Promotion
CRO (conversion rate optimization) increases the number of people who complete the target action during their website visit. If your optimization approach is correct, it benefits other essential aspects, including search ranking, usability, and traffic volume.
Conversion rate optimization allows you to:
Understand the preferences of your target audience. You don't need traffic. You need people who can potentially become your customers. Imagine that a clot of spectators stands near your store every day. They window-shop all the time but never buy. As a result, you get nothing. Conversion is somewhat similar to this case. You need to single out potential buyers and do everything to make them find what they are looking for on your website.
Increase sales and return on investment. It's better to hire a CRO agency than splurge a fortune on advertising. Ads may bring you traffic, but it won't necessarily convent into new buyers.
Improve usability and search ranking. Decent usability and high-quality content are crucial to engaging potential customers. If your website has poor navigation and provides insufficient information about products or services, visitors will just close it and go to competitors. Moreover, search bots take into account usability and content as ranking factors. Therefore, CRO will improve your search positions, generating additional sales.
Improve scalability.
Increase brand recognition. Seamless user experience encourages buyers to tell others about your product.
Get loyal buyers. Some buyers will return to you in the future. The better the CRO, the more likely they are to come back.
Build trust. It's another advantage for your business. Many users choose to pay with credit cards or EFT wallets and worry about online security. Optimizing your website makes it more reliable. People will readily return to the familiar resource instead of going to a new store and risking their data privacy.
Conversion optimization has a cumulative effect. All the CRO measures you take will continue to boost conversion. If you order this service from an agency, they will give you a set of recommendations to use in the future.
Improved Usability As An Essential Part Of Conversion Optimization
Speaking of usability, we mean:
User experience (UX) reflects whether the website is convenient to use. This characteristic comprises easy navigation, menus and submenus, horizontal and vertical scrolling, and other relevant factors.
User interface (UI) is more related to the visual components of a website. For example, a UI designer chooses the color, form, and animation used for clicked buttons.
Both UX and UI affect how users feel when they interact with a website. If the navigation is smooth, the menu structure is clear, the buttons are highlighted, and the color palette is properly chosen, customers will quickly find what they need and won't go to competitors.
CRO and usability are closely connected. To optimize the conversion rate, CRO agencies need to perfect website usability, which can be evaluated using the following criteria:
Structure (whether the objects are properly categorized). The picture below shows how to group a huge number of products
Navigation convenience
Users don't have to remember too much information. For example, if you run an online store, allow visitors to track products or add items to favorites. The better and more convenient your service is, the higher chance you have to turn an occasional visitor into a loyal customer.
Well-chosen color palette and location of buttons (they must be noticeable and look clickable).
Besides, you may use the time users spend to solve their problems and the number of faulty actions as one of the ways to evaluate usability. The shorter the customer path, the better usability.
At this CRO stage, you need to remove all the obstacles potential customers may face on the way to their goal.
Examples Of Common Usability Mistakes
There are numerous usability mistakes, but we'll focus on the most popular ones:
Non-clickable buttons. Buttons are an essential element that allows buyers to place an order, visit the page of special offers, and more. If visitors click a button and nothing happens, they feel puzzled, irritated and become very likely to leave. The proper design of buttons is an excellent tool to optimize conversion and a must-have of CRO. For example, here is a website with images of products at the top of the home page. These elements are non-clickable, which slightly confuses users. Website owners should add the "Learn More" text and redirect the visitors to the corresponding category page.
Because of the broken layout, social media icons may start overlapping with text and headlines – with breadcrumbs. As a result, the text won't be displayed correctly in the responsive version. This undermines the credibility of the web resource. Moreover, sometimes layout issues may totally prevent visitors from using the website. For example, a user clicks the Buy button but returns to the previous order stage instead.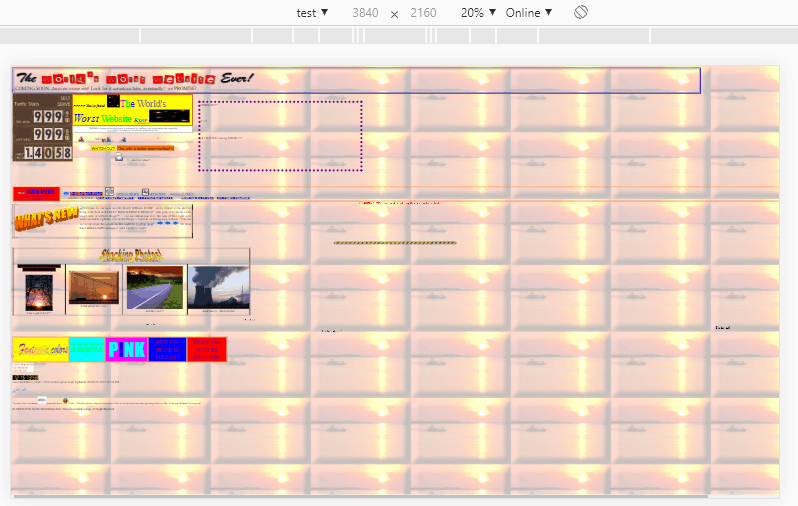 Broken search. Note that search is the analog of product categorization. Many users would rather type SSD 240 Gb and click Search than go to the Laptops and computers – Accessories – SSD and then set a range of filters. The search must be smart to consider various misspellings and spelling options (SSD240, SSD240 GB, SSD disk, and others). They shouldn't confuse the search algorithm. A smart search bar will offer the most popular options while users are still typing, which significantly improves usability.
Non-highlighted links. If links to products or categories don't stand out from the text, this can kill the conversion. Since potential customers don't hover over the text, they may skip a link even if it's interesting. As a result, they won't follow the necessary URL to place an order. It's not that crucial for online stores, yet in large texts, highlighted links are critical.
Excessive animations. Many recommendations on website design state that animations are useful (and they are). But you need to have a sense of proportion. Animations complement content but don't have to steal the show. They must be informative and relevant. Don't add animated elements just to show off. Despite making your content more difficult to perceive, this will increase the load time, harming the conversion rate. Below is an example of poor animations. The yellow butterflies flickering on the blue background have no sense. Such a design only repels users and makes CRO impossible.
Incompatible text and background. Some color combinations can make eyes hurt, so be kind to your website visitors. Don't be too extravagant, and make sure the text is easy to read in the background and exciting. If you aren't sure whether your choice is suitable, try one of the free services that select matching text and background colors. The classic option is black text on a white (light) background. In case your website looks like the page below, you may forget about conversion growth.
Poor text design. Plain text without images, lists, subtitles, bullet points, highlights shows that you ignore user needs. Only the owners of unique content can allow themselves to publish such text. They don't have competitors and, hence, don't need to fight for users. Make sure to work on your text structure starting from the first publications and imagine how visitors feel reading the content.
In a CRO strategy, every detail matters, so don't neglect any factors listed above.
How Does Conversion Rate Optimization Impact E-Commerce Websites
Online promotion of products is a necessary condition for any business development. No matter what you do, manufacture reinforced concrete structures or soft toys without the web, you leave out a huge audience.
The main benefit of CRO for e-commerce is sales increase. To achieve this goal, you will need to solve a set of intermediate tasks. In particular, it's necessary to understand potential customers' needs and improve usability and the quality of content.
In reality, the task is broader. That's what Apple and many other companies do. They have created their unique brand philosophy and, as a result, have no problems with conversion, sales growth, and income.
There is no guarantee that you will repeat Apple's success right away. Yet, at least, it's worth adopting the experience of top companies.
How To Calculate And Track Conversion
Here is the calculation formula:
Conversion rate = 100 х number of conversions/number of visitors.

The only thing you should decide beforehand is what is considered a target action. This depends on your business domain. For online stores, the target action is the sale of goods, whereas blogs focus on subscriptions.
To collect such statistics, the following supplementary services are used:
Google Analytics and AdWords are used by almost all website owners and marketers. You get a lot of data and will have to filter it manually.
Click heatmaps (We'll discuss this service in detail below).
Recording and subsequent analysis of user behavior. This method shows which parts of the page users find the most interesting.
Customer surveys allow you to see the weak points in your business organization. For instance, in 2018, Taylor & Hart jewelry company doubled its income largely relying on customer feedback.
Heatmaps allow you to evaluate:
Design flaws. For example, website elements are poorly located or a clickable element doesn't take users to the necessary page after being clicked. The heatmap will clearly show low user activity in this area. Besides, tools like Plerdy record clicks on layout elements and dynamic objects instead of pixels. As a result, random clicks are filtered out and not displayed on the heatmap.
Content quality. To find out whether users are interested in your content, check the scroll depth. If readers leave after reaching 15-20%, the information doesn't hook them.
Optimum places to add hyperlinks.
Effectiveness of pop-ups, call-to-action elements, and other dynamic objects.
The click heatmap is the basis for building a conversion optimization strategy. Without this foundation, we won't know which design elements should be improved or eliminated.
Who Should Conduct Conversion Rate Optimization
Above, we have already clarified that to achieve a maximum conversion rate. You need to improve usability and content quality.
Of course, you can complete these tasks independently, but the best result is achieved in cooperation with CRO agencies. Their main advantage is considerable experience. On the other hand, increasing the conversion rate without professional help requires more time and is likely to make mistakes. As a result, you'll spend the same amount of money without getting the desired result and decide to opt for a CRO agency anyway.
Hiring a CRO agency, you will get:
Full usability audit with all website pros and cons and recommendations on improving the design.
A/B testing performed by the specialists allows you to choose the most suitable option of the updated design.
Lower purchase abandonment. In particular, the number of users that added a product to the cart changed their minds and left the page. Such visitors hesitate until the last moment. Improved usability helps to nudge them into placing an order.
Increase the number of users who left their contacts or subscribed to the newsletter. They haven't purchased yet but may convert to customers in the future.
Increase the session duration. Since the content is more interesting, users spend more time checking your products.
Full-fledged landing pages or layouts for you to work with.
The main effect is the income and conversion rate increase.
The predicted result depends on the initial conditions. In the case of an ordinary web resource, like an online store with a 0.5-1.5% conversion, CRO can increase the conversion rate by 100+%. The more critical mistakes there were, the better the effect.
How To Pick An Agency For Conversion Rate Optimization
Do you need to optimize the conversion rate? The following factors show that yes:
Traffic is growing, but the conversion rate remains low and doesn't increase. The average value depends on your business domain, yet we recommend hiring a CRO agency if it's lower than 2-3%.
Paid traffic doesn't yield results. For example, promotion in social media brings new visitors, but they all are passersby that don't complete the target action. Poor usability, design, location of CTA elements, or content quality may be reasons. A professional CRO agency will detect and solve all these problems.
ROI is lower than expected. Your decision to enter the online market was most probably well-thought-out and calculated, including the return on investment. If the reality significantly differs from your expectations, consider contacting a CRO agency.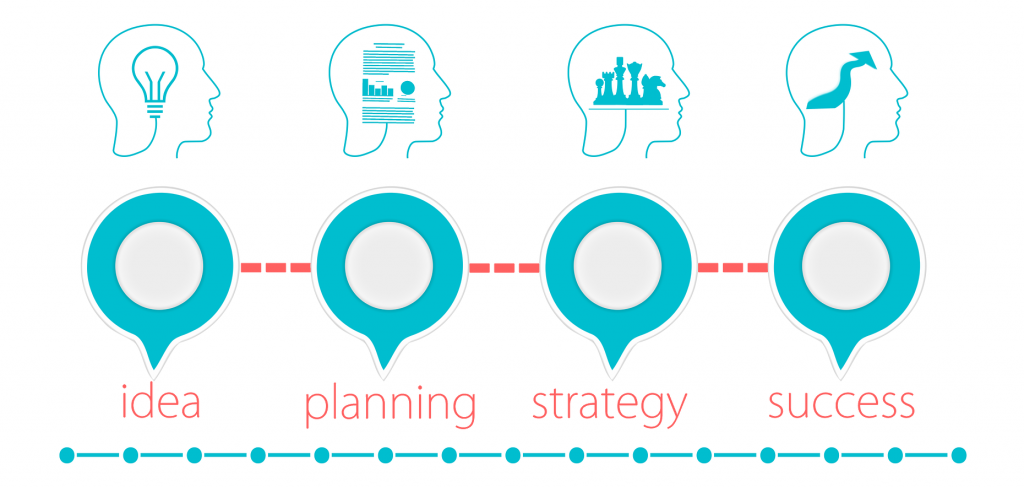 To make sure you choose a professional CRO agency, keep in mind the following criteria:
They have a portfolio with completed projects. To complement the statistical information.
Their consultants shouldn't implicitly agree with all your offers. You are the customer, but it doesn't mean that you will guide the process. In case you don't get constructive criticism, this may be the reason to question the agency's professionalism.
Agency's attitude to your business is a great indicator. If they just take your money and promise that your income will increase several times in a month, this shows indifference. Ideally, the agency should start the work from the inside-out analysis of your business.
Constant communication. You should be regularly informed on what they did and what they plan to do. Besides, the agency may provide a roadmap with an approximate schedule of website indicator improvement.
A CRO strategy must focus on the consumer. Therefore, the understanding of consumer needs is key to success.
Realistic goals and deadlines. A qualified CRO agency will never promise you to double conversion in 7-10 days. It takes time to optimize conversion.
No special qualification is needed to choose a CRO agency. You just need to know conversion rate optimization, understand that it's a time-consuming process, and don't trust in sounding promises.
What Matters For Conversion Optimization
Below, we will list the factors you should prioritize during conversion rate optimization. Make sure to improve them comprehensively to achieve the cumulative effect.
Page load speed
Your website must be as fast as possible. If users have to wait till the page loads for 10-15 seconds, they will get mad and most probably go to competitors.
Google conducted research to study the impact of mobile page speed on the probability that users will leave the page.
It turned out that 53% of users leave pages that take more than 3 seconds to load. In other words, out of 100 visitors, 53 won't even check the page content. This greatly harms the conversion rate.
If your page load speed is poor, try to:
Remove rarely used heavy plugins.
Reduce the size of videos and photos.
Compress CSS and JS files.
Configure CDN.
Use the cache plugin.
Remember to test page load speed after every change you make using Google PageSpeed Insights or similar services. Every 100ms of page loading delay decrease sales by 1%. Thus, page speed optimization is a critical stage of a CRO strategy.
Sales Funnel Length
Optimize your sales funnel. Don't make order placement too complex since this will harm your conversion rate. If one store allows purchasing in several clicks, whereas another requests to register, verify the phone number and email, most buyers will prefer the first option.
Your registration may take just a few minutes, but that's already too much for visitors. They don't want to make any extra effort, and you have to keep this in mind during conversion optimization. You may use a 1-click purchase as a hook. It's quite effective.
The order placement procedure shouldn't be tiring. Don't try to get all the personal details right away.
The above example shows the minimum set of data necessary to place an order. Visitors spend just 20-30 seconds filling out the form. After that, a manager promptly contacts them to confirm the order. This doesn't annoy or take too much time. As a result, customers are less likely to close the page halfway and go to competitors.
The Use of Calls-To-Action
Make sure to use CTA elements for conversion rate optimization. They must stand out and make an offer that is too good to pass up. For example, free shipping for orders that exceed a certain amount, a small bonus to the main purchase, or time-limited free access to the full functionality if you provide software solutions.
CTAs allow to achieve several goals at once: collect information about customers and improve the conversion rate. Check the example below to see how it works. A pop-up reminds users to pay for the selected products in installments and indicates a clear time limit. Don't hesitate to adopt such practices of successful online stores.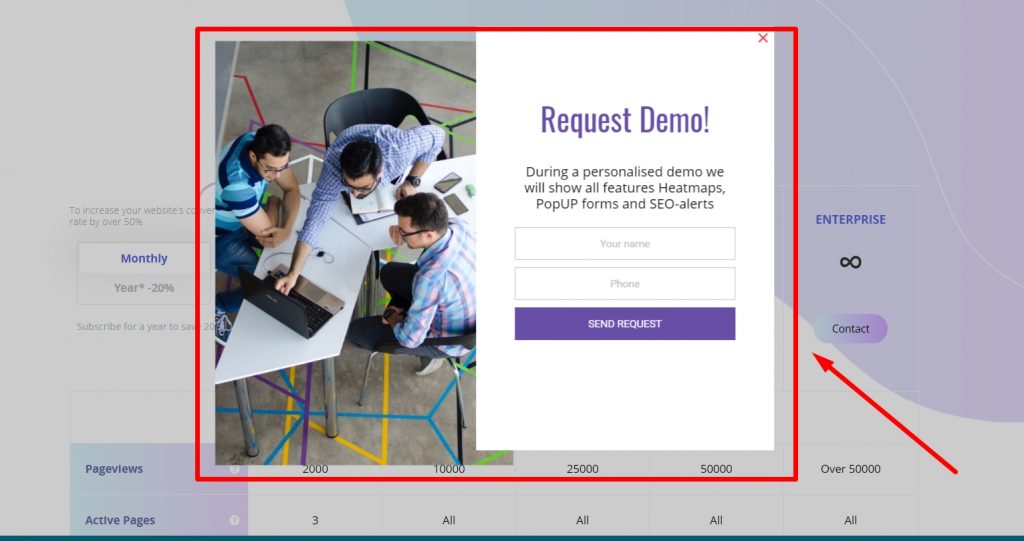 There are clear-cut rules on how to use CTA elements for conversion rate optimization:
They shouldn't merge with the background.
CTA must convey a clear message like "Start a free monthly subscription", "Get a 15% discount", "Want free shipping." Avoid abstract descriptions.
At the same time, CTA elements shouldn't be obtrusive or annoying.
Website Quality
Improve your website quality. Therefore, you need to:
Control the quality of content. Refuse from boring rewriting, and stock photos or videos in favor of unique content.
Take care of informativeness. Write detailed descriptions for all categories. You can provide 2 types of product characteristics: detailed (with all information shared by the manufacturer) and general (with the most important details). Here is a decent example:
Use chatbots and provide customer support in ordinary live chats. Superoffice.com research shows that users are more likely to trust resources that have a support manager to contact. Besides, chats are cheaper than phone conversations.
Highlight the strengths of products and the benefits of buying in your store.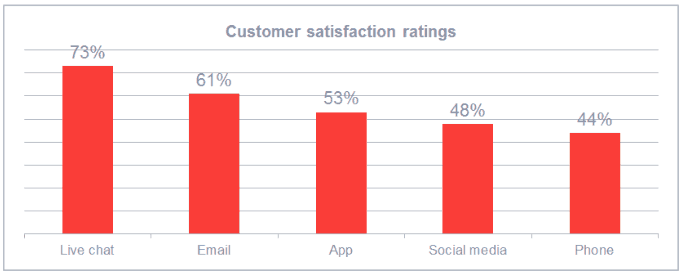 Navigation Must Be Seamless
Here are the main requirements for navigation:
Products must be divided into categories and subcategories.
Create a separate section for payment options, delivery conditions, and other important things. A part of your target audience will want to get acquainted with this information before the purchase;
Always locate important elements (cart, order page, etc.) at the top of the page.
Imagine yourself in a large shopping mall with no information signs or consultants. Because of the poor navigation, you'll spend hours before finding the necessary product.
If creating your website design, you didn't take into account the comfort of your potential customers. The effect will be almost similar with the only difference – the consequences will be worse. Visitors won't waste time struggling with obstacles. Instead, they will just close the page and buy from a competitor. As a result, you'll lose money, and the conversion rate will slightly decrease.
That's the right approach to structuring content. The website should be informative without making users feel in a difficult labyrinth. Complex navigation reduces your CRO less effective.
Conclusion
Conversion rate optimization isn't only about increasing the number of buyers. It's the final result. Before achieving it, the specialists of a CRO agency will have to work on usability, design, content and improve every element of the website. All these efforts have a cumulative effect and, as a result. The effect is long-lasting and doesn't appear instantly.
If you think that CRO is useless, you are deeply mistaken. The practice shows that advertising can endlessly swallow your budget. Traffic growth isn't the same as the growth of conversion rate.